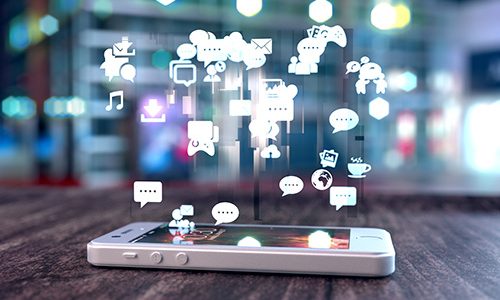 Your business relies on marketing to attract people who will engage with its products and services. A business with marketing savvy has only seconds to pierce the social gabble from Facebook and Twitter. Information that's shared as "Likes" surpasses 300 billion on Facebook every month and 500 million "Tweets" a day.
The audiences you reach are no longer passive; they engage with companies invested in their interests. And with businesses focused on sustaining user engagement in our socially-impacted world. You can reach audiences by lensing on the specific platform that best reflects your message. Facebook or Twitter: which is better for your business?
Facebook and Twitter: the Goliath and David of the social media sphere
A business's marketing remains a staple in every campaign or offer. The entrepreneur, small business and seasoned company also understand their potential customers sees each of them as a brand. People no longer want a one-size fits everyone, they enjoy a unique consumer experience. Customers know the differences among the platforms where they interact. And their affect on how they shop, engage and buy.
Businesses reach their core prospects through introductions to their branded offers. Yet, a business's message frequently gets lost inside the platform chatter. And a platform is your audience you need to reach. They're the people who'll respond to you in your social media sphere. Do you engage people more on your Facebook Pages or from Twitter?
The Goliath of social media: Facebook
Facebook controls an indisputable portion of social media. Persons visits the social site daily to exchange their opinions and shares.
Your business has the opportune moments to interact with them through business-directed content.
Informative posts, Web links, images and news will attract visitors to your marketed destinations. But when they are still only your prospects, will you engage them through targeted content from:
Twitter: the David of social engagement
Where your business can target specific services to platforms already present on Facebook. It can also generate considerable traction with broader messaging on Twitter.
Your business is a brand people want to learn about: your messages can engage them. And from a variety of touch points. Businesses engaging with prospects on Twitter can leverage their messaging by frequency, time and customer-driven interests.
Should your business focus on Twitter or Facebook: Takeaways:
The principles of business marketing remain consistent: advertise to the customer demand. Consumers' needs have evolved to reflect the growths in technology that your business can also evolve through its messaging.
Your business can leverage the social growth in technology by focusing on Twitter and Facebook when:
Technology is here to stay. Your business should leverage it to bring your services and products to audiences who are already searching for them.
Your brand is an important part of the customers' experience. And they'll be ready to engage with you. When you select Facebook or Twitter as the right socially-driven platform for your business.