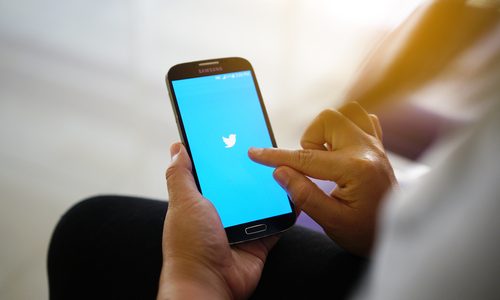 Twitter was originally created to be used by individuals to interact with their friends and family. In the beginning, this social platform served primarily as a place for individuals to share their thoughts and ideas with others in just 140 characters. However, as the popularity of Twitter grew, more and more brands jumped on the Twitter bandwagon and started using the social platform to communicate and interact with customers and other companies in their industry.
Over the past 10 years or so, Twitter has become one of the best platforms for businesses looking to engage with their fans and increase brand exposure. Here are a few of the best business Twitter accounts that you should take a look at if you want a good example of the power of Twitter when it comes to business.
Twitter Savy Businesses
1. JetBlue
Undoubtedly, JetBlue is one of the best examples of a business that takes advantage of all that Twitter has to offer. Not only is their Twitter description excellent, but their social media team is top-notch. JetBlue is well-known for answering all the questions they receive on Twitter and offering excellent customer service. The social media team for JetBlue goes above and beyond to please the customers they interact with on Twitter.
Most consumers probably don't expect to receive a fast response when they tweet a company the size of JetBlue. However, JetBlue has differentiated itself from other airlines and companies on Twitter by exceeding the expectations of their consumers.
2. Innocent Drinks
Innocent Drinks is well-known for their loveable branding. Even though Innocent Drinks is a juice and smoothie brand, they don't engage in the practice of being pushy when it comes to promoting their brand and products. Surprisingly, most of the social media posts that Innocent Drinks publishes aren't about juice or smoothies at all. Innocent Drinks takes advantage of Twitter to foster and develop their creative, silly, clever, and fun brand personality.
3. Major League Baseball (MLB)
As you know, the Major League Baseball is very complex due to its system of players, teams, trades, statistics, and more. Fortunately, instead of dealing with all these activities with just one Twitter handle, the MLB segmented different aspects of the game under different Twitter handles. In their cover photos for each Twitter account, they list all the affiliated Twitter handles. The @MLBStatOfTheDay Twitter handle, for example, is for individuals who like statistics and watching related video clips.
4. DiGiorno Pizza
Undoubtedly, DiGiorno Pizza is considered one of the funniest and strangest brands on Twitter. Most of their tweets are about pizza, but their tweets are not super promotional like you may expect.
The vast majority of DiGiorno Pizza's tweets are odes to pizza. Many of DiGiorno Pizza's tweets will leave you laughing and confused at the same time.
5. General Electric
To most people, the products of General Electric aren't as appealing as pizza. However, General Electric has still succeeded in making their tweets appealing. In the tech space of Twitter, GE has managed to differentiate itself by using Twitter for more than just promoting their brand and products. They have accomplished a good balance between authenticity and thought leadership.
Many businesses have a hard time perfecting their platforms on Twitter. If you're one of these businesses, you should take a look at the great business Twitter accounts above for inspiration. For more information about how to use Twitter accounts to interact with  your consumers and promote your brand and products, don't hesitate to contact us.