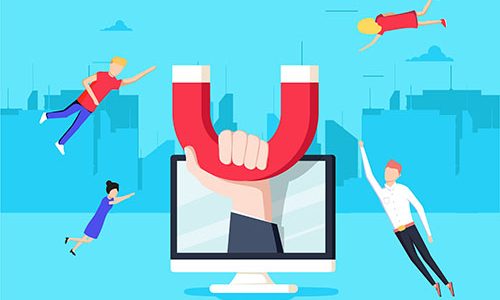 You may be asking yourself whether or not to invest in SEO or PPC. Many marketing managers argue that one type is better than the other, but the two actually go hand in hand. Here is a close look at SEO and PPC. We will also cover why you need to incorporate both of them into your inbound marketing agenda.
A Closer Look at PPC and SEO
Both SEO and PPC can land your website on the front page of search engine results when used correctly. It is important to consider, though, that both marketing methods have pros and cons. The strengths for PPC are seen in its speed and expansiveness. PPC is also valuable because it secures high rankings for a variety of targeted items. The downside, though, is that you are going to pay a pretty penny to achieve these results. Effective PPC is going to come at a cost and it is usually best left in the hands of a professional. With this said, if you don't understand PPC, make sure you let someone handle it that does.
Even those who are not technologically savvy can employ a variety of inbound SEO tactics. Take for example a store owner that writes a how-to guide on one of his products. The blog post might not be of the best quality at first. It can prove to be of the utmost value, though, after sending it through the hands of a professional editor. You will also want to make sure it is shared across various social media platforms. This type of SEO inbound marketing is well known for boosting brand awareness and attracting new customers.
Approaching SEO and PPC Using a Single Strategy
When you approach SEO and PPC using separate strategies, you miss out on a variety of benefits. Sure, the two of these marketing methods are different in several ways, but when integrated together, they complement each other. The combination of the two will lead to a higher ROI regarding your entire marketing agenda. One such way they do this is by increasing brand visibility. The combination of the two push each other to the top of search engine results pages.
Some marketers believe they should reduce their PPC efforts once they rank number one on a search engine. This can lead to disastrous results, though. Instead, PPC should be invested in on a regular basis. High rankings can be maintained over an extended period of time with regular PPC investment.
You can gain double the data to analyze when you approach PPC and SEO with a single strategy. You'll be able to see which PPC keywords are achieving the highest attraction from Internet users. You can then use these keywords within the organic SEO content that you produce. If you prefer, you can outsource your content creation activities. There are professional freelance writers available that excel in search engine optimization. These writers can use their knowledge of SEO to boost your PPC efforts.
The Takeaway
SEO and PPC really do go hand in hand and both are vital to your overall inbound marketing success. You should consolidate your SEO and PPC strategies if you are currently using two separate ones. Through consolidation, you can attract your targeted audience and make sure they are viewing your beautifully-crafted SEO content.