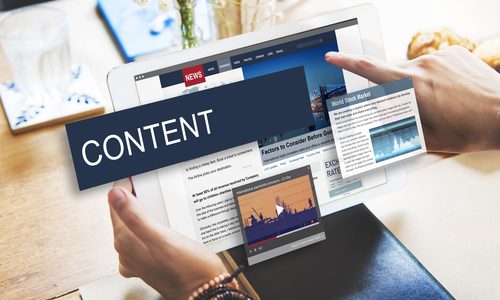 Digital content is everywhere today; everyone needs to have their own content, but it can become difficult to distinguish yourself from others. If you want to benefit from digital content, you need to be the best… and that can be a tall order. Creating the best digital content is often a matter of focus, discipline, and creativity — and once it's obtained, a digital content library can become the foundation of a company's customer outreach and suppot.
Always Think About Your Goals First
Before you can be "the best," you need to determine what "the best" really is. Is it traffic? Retention? Sales? Before you even begin creating your content, you need to answer an important question: what are your content goals? It is only by isolating and defining metrics that you'll be able to determine whether your content strategies are working and improving. 
Use a Mobile, Multi-Platform Strategy
Responsiveness isn't an option anymore. The best digital content has to be easily viewed through any platform. Your viewers could be on mobile phones, laptops, or personal computers — and either way you need to be able to deliver a functional and consistent experience.
Pay Attention to Distribution and SEO
Even if you have the best content, viewers need to actually find your content before they can begin to consume and share it. In the old days of the Internet, it was often enough to post whatever you want — then viewers would simply come. But today you need to do a lot more work. You need to know where you're going to distribute it and what search engine keywords you're going to target. Before even creating your content, you should have a plan for where it will be posted and what it will focus on.
Talk to a Specific Buyer Persona
Specific buyers respond to specific content. Create a personality and biography for an individual that represents some of your target demographics. When writing, focus on talking to this individual directly. This is an easy way to effectively find an audience. Content will resonate more sharply with those who are within your target demographics — and you can target content to multiple personas for the widest reach.
Always Analyze and Optimize Your Content
Once you've started to develop a library of content, you should take the time to periodically analyze it for more information. Find the content that is most popular and focus on these areas — and look at your metrics and goals to determine whether you're working towards the necessary direction. If your content isn't performing well, you can test out different strategies and compare them.
Don't Be Afraid to Take Risks
The most memorable content is often unique and different. There are large volumes of digital content available today; in order to stand out, you may have to take some risks. Don't be afraid to experiment with different voices and types of media. While not every piece of content is going to go "viral," being creative and unique can increase your odds.
Be Earnest and Honest
Modern viewers are fairly skeptical when it comes to advertising. Honesty and transparency is often prized — even when products and services are being sold. By trying to connect to viewers on a personal, human level you can engage them emotionally. Often an appeal to emotions can be stronger and more engaging than educational or informational material.
Once you've created good content and managed your distribution, your content will often be able to grow on its own — it's just a matter of building the foundation. But it does require some trial-and-error, regardless of your strategies. Good content takes time to develop and offers some incredible returns to compensate.