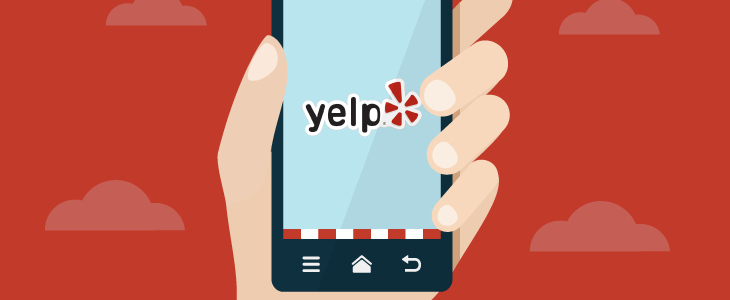 Over the past 11 years, Yelp has gone from a small entrepreneurial effort in San Francisco and has grown into one of the largest crowd-sourced reviews about local business in the world.  Heavily utilized by Americans looking for local businesses they can trust, Yelp represents an incredible tool for marketing your company brand online.  Let's take a look at Yelp business reviews, this particular SMART site, and what rights and regulations exist under the business reviews left for your company.  With this information in hand, you will be better able to proactively monitor the reputation of your company online, increasing traffic and sales as a result.  In addition, we will briefly mention how experts working in this arena can help you to streamline all aspects of yelp business reviews, creating a game plan you can follow for years to come. Learn More.
Mistakes
Marketing online often leads to individuals making mistakes.  The mistake can either be on the part of the business marketing them, or on the side of the individual leaving reviews for that business.  The best way you can stop yourself from accidentally tanking your ranking is to be fully aware of what your rights are and what the guidelines are regarding reviews.  This is especially true with Yelp business reviews, who sees millions of unique hits every day. If someone is dragging down your business with a poor review, then you may have grounds to fight that review.
Guidelines On What People Can't Post As A Review
Demanding Payment:
If a person leaves a poor review of your company and is requiring payment in order to improve the review, then you have the grounds to have their review thrown out.  Individuals are not allowed to try and use Yelp to extort money from companies or individuals.  If there is a problem regarding service, then it can be mentioned.  However, threats of extortion are grounds to remove the comment.
Intellectual Property:
If the review has been taken from another source, and you can prove copy and paste of content, then you can have the review thrown out as well.  This is done because individuals can spam poor reviews with the same review to decrease the rating of their competition.
Privacy:
If a customer is posting your private information or the information of an employee, then you can have that person's comment removed.
Relevance:
Many times, reviews might be left about things that have nothing to do with the service itself, like how the employees are treated, wages, ideologies, etc.  If the comment contains information like this, then you can report it.
Promotional Content:
If another user publishes promotional content for a different service in your Yelp business reviews, then you can request the comment removed. In addition, you cannot post promotional content through the comment system either.
Conflicts of Interest:
Are you getting a lot of negative reviews from an individual who happens to work at a competing company?  This represents a conflict of interest, and their Yelp business reviews of your service or products can be removed.
Inappropriate Content:
Are the comments being left overly inflammatory, degrading, attacking, or other inappropriate content?  Chances are that if the review is attacking in how it is written, then you can have it removed from your review.
A Smarter Way To Micromanage Reputation Across SMART sites.
With a business model specifically designed to address the problems associated with Yelp and to provide you with fair and accurate comments that reflect your true business, help is on it's way. There are all in one tools for managing your reputation. Learn More Here. Don't let the competition outpace you.  Instead, take action, stand up for your business, and improve your ranking and your income stream.