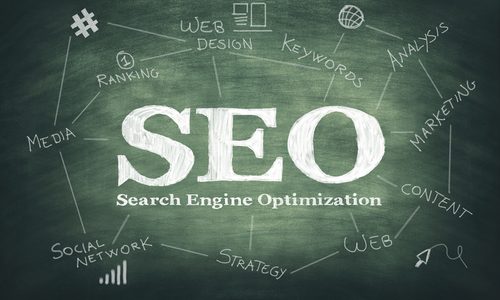 You've heard of search engine optimization (SEO) before, and you are well aware that your online marketing agenda needs to include an SEO strategic focus. However, if you aren't a marketing specialist, you may find yourself overwhelmed with incorporating SEO tactics into your overall marketing plan. Fortunately, we've simplified SEO, outlining various types and defining which ones are the best to use.
What are the different types of SEO?
Keywords
The most important part of SEO is keyword usage. You want to ensure the content you are sharing is incorporating various keywords that search engines will recognize. The better you are recognized for these keywords, the higher your search engine rankings will be. For example, if you are a coffee shop selling coffee and pastries in Elizabethtown, KY, then you will, of course, want your company's website to be one of the first ones to appear on a search engine's results page when someone types in coffee and pastries in Elizabethtown, KY. With the right usage of keywords, you can accomplish this goal. The key, however, to making sure you don't get penalized for keyword usage is to naturally incorporate them into the content you are sharing.
Content Creation
The next biggest part of SEO is making sure your website has a variety of pages that will rank for the keywords you are targeting. One of the best ways to do this is by hosting your own blog. You will want to publish content on a regular basis that centers around the keywords you want to rank for. Do keep in mind, though, that each blog posting needs to vary in topic. For example, you don't want 100 blog postings focused on the benefits of drinking coffee. Instead, you will want to create content that is related to various topics on coffee, such as 'does coffee age you?' 'can coffee help you lose weight?' where are the best places to drink coffee in Elizabethtown?' and so on. A major factor that will impact how well search engines rank your content is whether or not there are any grammatical or spelling errors. With this in mind, no matter the content being published, make sure you have an editor check it thoroughly for any mistakes. Here are five more tips for content creation:
Try to target one to two keywords in each posting
The longer and more comprehensive the content, the better
Use high-quality images with HTML tags
Never copy and paste content/when citing content, make sure to include a source
Always link to authoritative sources
Link Building
Lastly, another important part of SEO is link building. You want the content you publish to have two types of links — inbound links and outbound links. Inbound links will direct a reader to other pages found on your site. For example, if you are publishing a post about the health benefits of coffee and you have already published a posting on the skin benefits of coffee, then you could link the latter to the keyword "benefits of coffee" in the new content you are going to publish. Outbound links, on the other hand, will link to content found on external sites, such as an article on Forbes discussing the benefits of coffee.