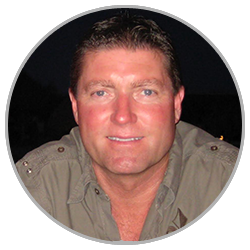 Karl Bessey
Director of Marketing
With almost 20 years in the sales arena, Karl has joined the Xurli team to bring his treasure trove of sales and marketing skills to the table. Karl is a people person and a big league team player and was immediately impressed with the talent Xurli has brought together for all its clients.
Karl is an award winning marketer and has run one of the most successful direct sales companies for well over a decade. In that time he worked with and became friends with some of the world's most celebrated speakers, educators, political figures, health and nutrition experts along with the most brilliant minds in the sales and marketing arena today. Karl has trained thousands of people around the world from personal appearances on stage and through global teleconferences and webinars.
Grateful for his blue collar background, Karl has always been a huge advocate of rooting for the underdog and giving a hand-up to others in need. Karl loves to utilize his expertise to assist small business owners like you, so you can run up against the big guys on the block. "I know what it takes to be a successful entrepreneur. I want to level the playing field for all of our Xurli clients and small business owners so they too can build thriving businesses for their communities and their families."
Karl's "away from work time" includes his 3 beautiful children, 5 grandchildren and his wonderful circle of life long friends in central Utah and friends from all parts of the globe.
Karl is a world traveler and also loves cooking, backpacking, riding his Harley, snowmobiling and anything that has the great outdoors "call of the wild" attached to it.
Karl is committed to providing each Xurli client all the tools and services required to get them to the top of their game and thrive in today's economy.