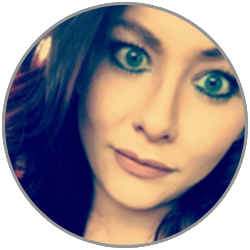 Ashley Richins
Senior Sales Manager
Ashely brings a lot of dedication and core customer service values to her position as Senior Sales Manager. She's extremely competitive which makes her a great leader. Ashley loves her job; even when she's not at work, she is thinking about what she can do to help the company improve and grow. Having been with Xurli from it's early stages, she has a very intimate knowledge of the procedures and how to run things on the sales floor. On a daily basis, Ashley is running her floor, screening potential sales, logging employee hours and deals they've made and maintaining an active watch over minor and major goals within her department and for Xurli.
Before Xurli, Ashley was dedicated to customer service. She attended Taylor Andrews Academy of Hair Design, becoming a licenced Cosmetologist and Master Esthetician. She has devoted her professional career to putting the customer first. She has several years of experience with customer service, bring that to her role as Senor Sales Manager here at Xurli.
Ashley was born and raised in Utah County where she has recently relocated to and lives with her husband and two children, a girl and a boy.