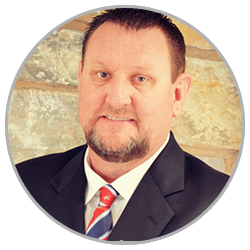 Travis Bostwick
Travis has been results-driven and customer-focused leader with more than 20 years of professional experience in building and managing peak performing teams of over 40 employees, managing resources, streamlining business process and optimizing market strategies. He has a keen ability to bring out the best in people and teams, set clear goals and expectations, all while aligning efforts with organizational and strategic objectives.
He owned and operated a successful construction company for more than 8 years, and had the opportunity to have a 12-year career in the car business working for the Findlay Automotive Group as a Sales Manager and General Manager under the brands of Saturn, Toyota, and Volkswagen. As a part of the Xurli team, Travis has helped to make our company a leader in the industry innovator in our field.
Travis is a family man who enjoys spending time in the outdoors with his wife and four children. He loves volunteering with coaching baseball, football, and basketball. He also volunteers his time to the Boy Scout of America. He also served a two-year mission for his church in Soul, Korea, and is an Eagle Scout in the Boy Scouts of America.